Holistic Business Services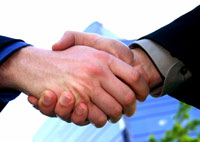 Are you looking to improve the quality of your business and/or professional services? Do you wonder why you are unable to achieve work/life balance? Would you like to gain better working relationships, grow networking opportunities and increase productivity and efficiency?
Gaining a better personal understanding of your professional role, in all dimensions, is effortlessly achieved by being open-minded and willing to explore yourself in a way you may not have thought of before.
Mylifesupport's confidential service provides help and guidance so that you are able to empower yourself and create the opportunities for career growth, business expansion and financial success!
For more information please fill in the email contact form or telephone Anna on 07907 150994.
Investment
Holistic Business Services - one hour £350
- face-to-face/telephone/or via Skype
Block booking of 8 x 1 hour Holistic Business Service sessions: £2600
This includes unlimited emails.